Carport for 1 car with integrated solar panels EPIT-1
For people who value modern design and top quality. Energy-generating, uniquely designed, ecological carport with solar panels for private homeowners and business.
SoliTek can set up not only carports or solar power plants but also electric Car charging stations and ensure that everything in the home and office will function suitably while resulting in minimized energy losses. The company has been actively researching how solar energy could be more effectively leveraged for electric vehicles over the past few years.
Solar carports are overhead canopies built to cover parking areas. 
Carports eliminate the need for a surface on which solar panels could be mounted. Dependent on the number of rows of parking required, a photovoltaic carport are typically one, two or three rows wide.  Installing a solar canopy can power your home, or it can turn a wide-open stretch of pavement into a major electricity generator.
Advantages:
Don't require additional land.
Can have wooden or metal structure.
Can be orientated in different direction than existing roof.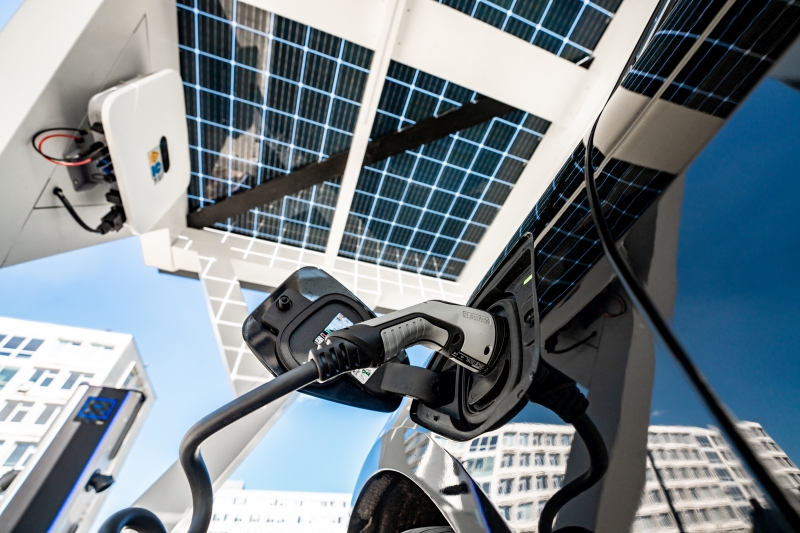 Power
5,6 kW
SOLID Bifacial B.60 355W modules
16
Parking places
1
Dimensions (m)
7,13 x 4,39
PV module warranty, years

Construction warranty

10 years for construction / 2 years for painting

Construction material

Glued wood - Glulam GL24h

Painting technology

Industrial painting EN355:2013

Roof insulation type

Silicone; aluminum profiles

Roof angle

Wind load

Snow load, kPa

Color

RAL9016 (traffic white); RAL7015 (slate grey) other colors are available on request

Water drainage

LED lightning

Integrated (6 LED, 1 meter each)

PV cabling