Solar panel SOLID Bifacial B.60 370W
Introducing the SOLID Bifacial Frameless Glass Solar Panel - where innovation meets aesthetics for a brighter, sustainable future.
Elegance Meets Efficiency: Our frameless design redefines solar panels, blending seamlessly into any architectural setting while delivering exceptional energy performance. Say goodbye to bulky frames and hello to a sleek, contemporary look that complements your space.
Double the Power, Double the Savings: SOLID Bifacial technology captures sunlight from both sides of the panel, effectively increasing energy production. Harnessing the sun's energy from above and below means more power generated and greater savings on your energy bills.
Built to Last: Crafted with high-quality glass, SOLID Bifacial panels are built to withstand the test of time and the harshest weather conditions. With a robust frameless construction, these panels are not just efficient but also exceptionally durable, ensuring your investment pays off for years to come.
We provide 30-year product warranty for all glass glass series solar panels, 87% performance guarantee after 30 years.
The glass glass solar modules are designed to prioritize lifetime, reliability and long-term savings. Glass glass solar panels are safe, fire class A, strong, beautiful and long-lasting. Each component plays an important role in the lifetime and performance of our modules.
All glass glass solar modules from SoliTek are certified by Cradle to Cradle. 
At ideal circumstances bifacial solar panel can generate up to 35% more electricity, compared with glass foil solar panel.
We started to produce solar panel Solid Bifacial in 2017 and our RnD department made a huge impact in developing such solar panels
Power
370 W
Warranty, years
30
Maximum wind/snow load, kPa
5,4/10,5
Fire class
A
Cells

Cell type

Cell configuration

Weight

Dimensions (mm)

Front glass (mm)

Back glass (mm)

Frame

Junction box
Solar panelsSOLID Bifacial
Solar panelsSOLID Bifacial
Solar panelsSOLID Bifacial
Solar panelsSOLID Bifacial
Solar panelsSOLID Bifacial
Solar panelsSOLID Bifacial
Solar panelsSOLID Bifacial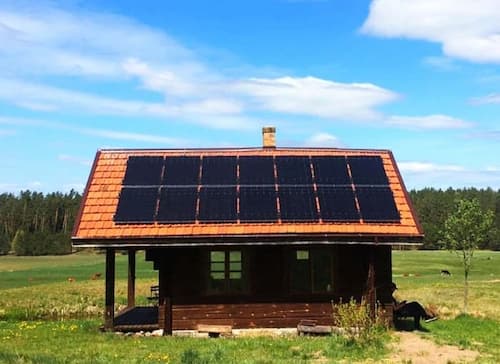 Solar panelsSOLID Bifacial
Solar panelsSOLID Pro P.60
Solar panelsSOLID Pro M.60
Solar panelsSOLID Bifacial M.60
Solar panelsSOLID Bifacial
Solar panelsSOLID Bifacial
Solar panelsSOLID Bifacial